Our CanPowerSkate Spring session is currently full. If your child is interested, please join the waitlist (on the registration page). If we have enough interest, we may be able to add a second group to the session.
CanSkate POWER or
CANPOWER
What do I register my child for?
CanSkate Power: Must have passed CanSkate Stage 2 and be 6 years of age to register (or have Skate Tecumseh coach permission)
Full hockey gear required (no stick)
Appropriate for PreSchool and Initiation level hockey players
Working on CanSkate skills (Balance, Agility, Control) specific to hockey skating development
CANPOWERSKATE is designed to enhance your hockey performance.
*Full hockey gear required WITH stick
Should be Novice Minor and up in Hockey Canada
This program is for hockey players who are looking to enhance their hockey performance. Full gear and stick are required. Ages 6-10 (unless permission for coach - please email us to discuss).
Our coaches are nationally trained experts in teaching hockey technique.
Improve your POWER / SPEED / ENDURANCE / BALANCE / AGILITY / STABILITY.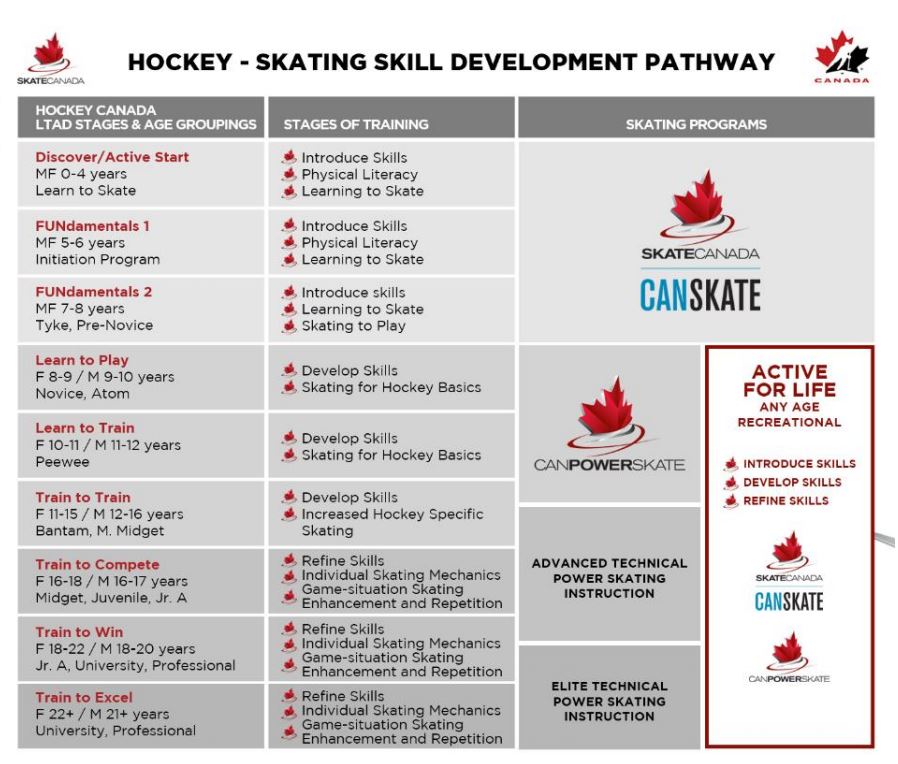 Improve your skills / Improve your game